A GIFT OF GRATITUDE

No other charity has such a powerful mission as health care, whose charge is caring for everyone in the community from their first breath to their last. Gifts to Cuyuna Regional Medical Center's Foundation support the most critical needs for health care in our area and specific projects that might not otherwise be implemented because of limited resources. Dollars donated touch thousands of patients and families each year. Our charity, the CRMC Foundation supports three key initiatives, the Courage Cabinet which offers financial assistance to cancer patients; Because of Brandon that provides support to diabetes patients; and Hospice, which supports end-of-life care. Our charity also supports the vital needs of the medical campus: including equipment and technology to advance patient care, staff programs, and education that promote the health and well-being of its patients and the people in the area. Funds are obtained through individual donations, grants, and community events. Financial donations to CRMC's Foundation have a direct and lasting impact on your family, friends, and neighbors.
KEY AREAS OF FUNDING
Courage Cabinet
CRMC is dedicated to enhancing and furthering the availability of services to cancer patients in the Brainerd Lakes Area. The organization's vision is that all who face cancer can do so with dignity, confidence, and serenity. CRMC's Courage Cabinet helps cancer patients experience better health and well-being by limiting their financial challenges. Donations to the Courage Cabinet help make the journey a little easier by providing financial assistance to help meet basic needs and allow cancer patients to focus on healing. The funds are used to provide things like travel assistance, nutrition supplements, medications, compression garments, and more to those in the fight of their lives.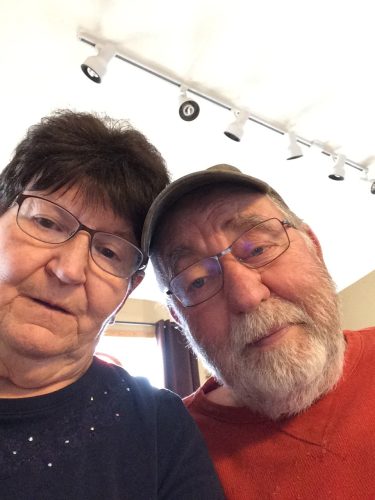 Video Testimonial from Larry & Ruth Smith, Brainerd
Because of Brandon
A diagnosis of Diabetes has many associated costs, including several doctors' visits, lab work, insulin and glucose testing supplies. Because of Brandon benefits CRMC's Diabetes Education Department, proceeds are used to send are youth to diabetes camps, cover patient travel expenses, and education. The event was established in 2016 in memory of Brandon Houge, a young man from Ironton who unexpectedly died from complications of diabetes.
"Camp is like a home away from home. You might go there thinking it is a normal boring camp but it is not normal, it is extraordinary and the most magical place. You can find the best friends there and the best support from friends and counselors." – Lucy, 12 Breezy Point
Hospice
CRMC's hospice program includes medical care, pain management, and emotional and spiritual support for terminally ill patients and their families and loved ones. Hospice provides patients with a uniquely customized team of doctors, nurses, home health aides, therapists, social workers and homemakers who work together to develop and implement a care plan and foster an atmosphere of dignity and peace as patients live out their final days with their loved ones at home.
CRMC's abiding pledge is to make hospice care available to anyone who needs it, regardless of their financial means. Donations to CRMC's Home Health & Hospice program help maintain that promise to bring comfort and support to friends and neighbors and provide end-of-life care to hospice patients and fund their supplies, medications, and home equipment.
"Going to Hospice didn't mean we'd given up; they helped out with our last time together," said Dr. Mark Heggem, a retired family physician from Aitkin who lost his wife Liz to progressive brain cancer. "It was the hardest thing I ever did but also the most rewarding," he said while sharing his personal experience. The physician explained that Hospice provided the infrastructure for everything they needed, including an adjustable hospital bed. "One of the best things about Hospice is that whatever we needed they got it for us with no questions asked," said Dr. Heggem. "If Liz needed increased time with an aide, that happened. Several nurses came to us and they were all very caring, special people."
YOUR SUPPORT MAKES A DIFFERENCE
CRMC has been bringing hope and healing to the residents of the Brainerd Lakes area since 1964. With philanthropic investment, CRMC can continue to deliver quality health care to more people who need it.
To contribute to our charity or for more information, please contact CRMC Foundation Coordinator Jennifer Podsiadly at 218-545-4455 or jennifer.podsiadly@cuyunamed.org. We are also hosting a silent auction this year to help raise funds to support the CRMC Foundation. Click here for more information on how to donate to our silent auction.